January 22nd is Celebration of Life day -- when we appreciate the children and grandchildren in our lives. However, we should be celebrating all life, young and old. From parents to children to grandparents to grandchildren.

It's easy to celebrate the lives of our children and grandchildren by giving gifts such as toys or trips that tell them they are loved. But what about our venerable loved ones, the elders, to which – let's be honest – if it wasn't for them, we all wouldn't be here.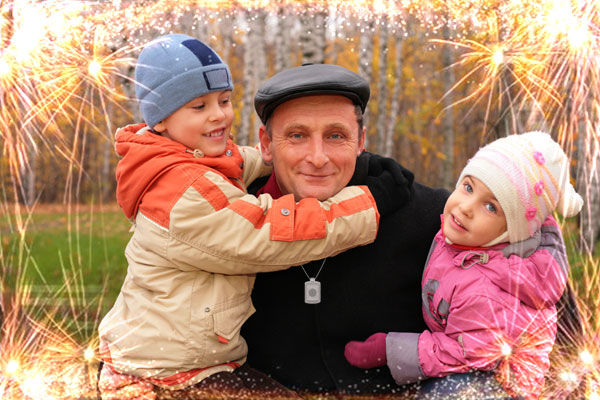 So how do we celebrate their lives? By giving them freedom and protection with a Life Alert Protection. Life Alert's medical alert system comes with a light weight emergency button that can be worn either on the wrist or as a pendant. One touch of the button will summon emergency help fast, 24/7, for any home emergency such as a fall, heart attack, stroke, fire, and even a home intrusion. Plus, the emergency button is waterproof making it perfect for them to wear in the shower, where most accidents occur.
But the celebration doesn't stop there! Life Alert also offers protection for the home too with their monitored Smoke and CO gas alarms. Upon detection of smoke or CO gas, the alarm will go off, but also, a Life Alert emergency dispatcher will call and send the help that is needed. This kind of fast action response can not only save the home but the beloved occupants inside – thus giving cause to throw a party to celebrate.
By getting the seniors in your family a Life Alert Protection package, you are not only celebrating their life but you are also showing them that you want them to stick around for a long time. So put Kool and the Gang on cuz "There's a party goin' on right here - A celebration to last throughout the years."
Therefore, just take a moment to think about the people you love in your family, their quirks, their antics, their idiosyncrasies, their advice (whether it's good or bad), and just be grateful at all that they contributed to making you who you are.
Life Alert's has many lifesaving Protection Packages for you to celebrate. So call 1-800-380-0768 and order a Free Life Alert Brochure today.